COMPANY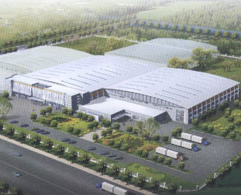 Guangzhou Hari Auto Parts Co., Ltd was established in 2003. The factory cov
ers an area of 20000 square meters, worker than 300. We have complete prod
uction equipments, which can support all products production and developme
nt of new products.
There is a big choice in our company, not only with high
quality but also good
price. Our products and services got
highly reputation from our customers all
around the world in past years.
Now we offer a large selection of auto spare parts to our customers globally.
Not only we can
manufacture radiators, condensers, intercoolers, heaters, ev
aporators, oil coolers, but also can supply
more auto spare parts such as fan c
ase, air cleaner, steering gear, pump, shock absorber, cylinder head,
clutch, ca
m shaft, engine, and light etc.
CONTACT US

Contact: Vicky
Whatsapp: +86 13719321079
Tel: +86 020 864870866
Fax: +86 020 36797586
Email: info@hariautoparts.com